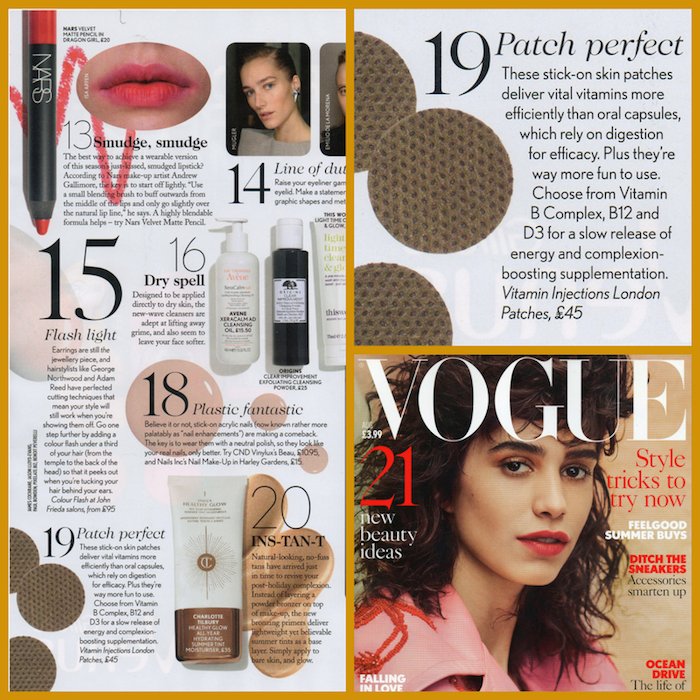 FEATURED IN VOGUE MAGAZINE – "Patch Perfect"
July 11, 2017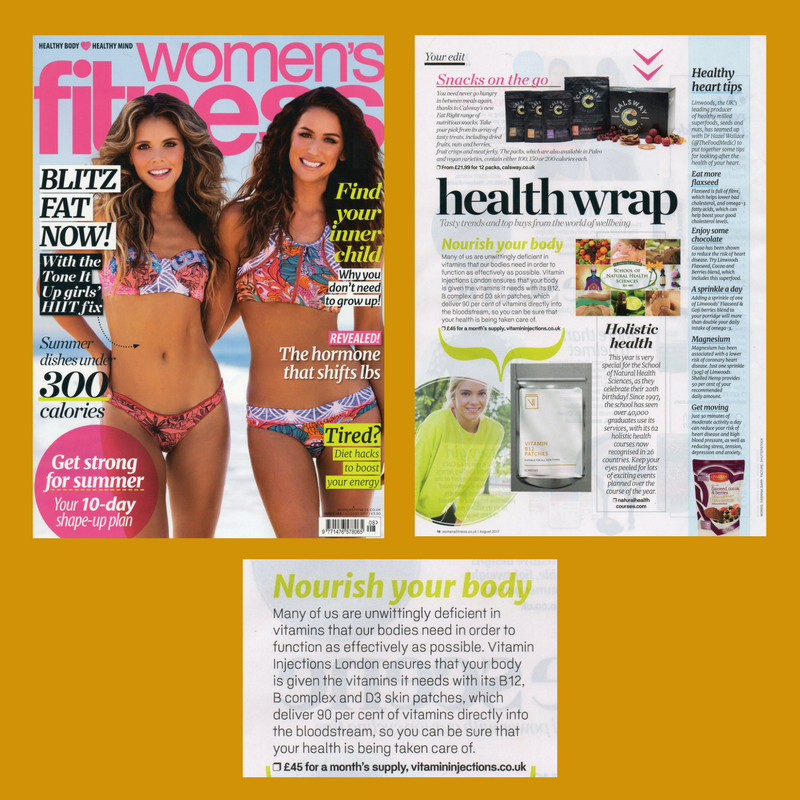 FEATURED IN WOMEN'S FITNESS – "Nourish Your Body"
July 11, 2017
From the July 2017 edition:
"Want to boost your metabolism and feel amazing from the inside out? Ultimate Shed & Shred System is a four-step injection therapy containing vitamins C, B2, B5, B6, B9 and B12. 'Neither oral nor topical vitamins offer comparable results,' says founder Bianca Estelle. From £300, vitamininjections.co.uk".
Find out more about our weight loss injections, including the Ultimate Shed & Shread System!