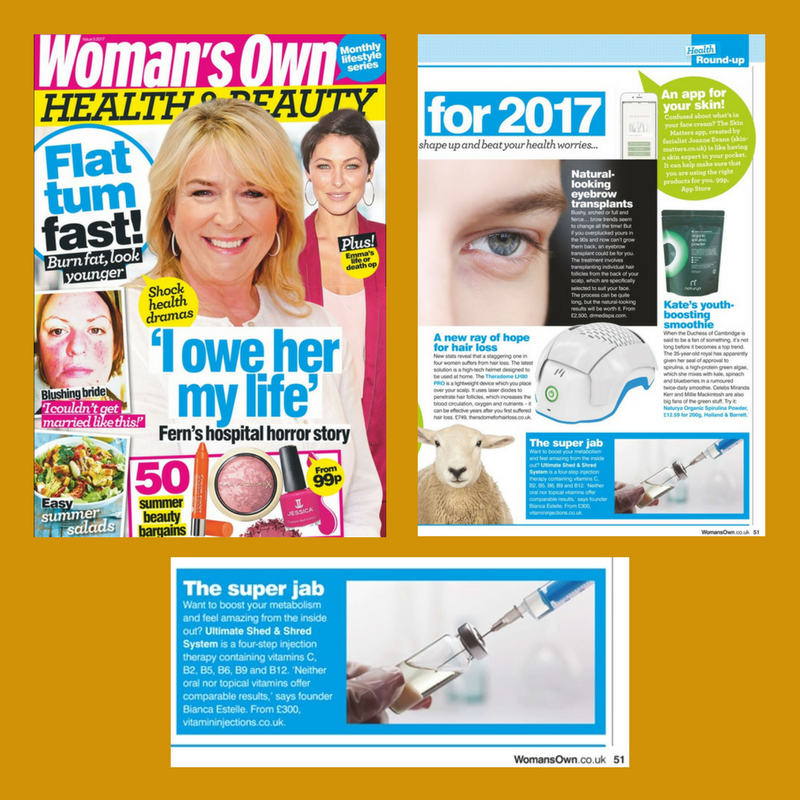 FEATURED IN WOMAN'S OWN – "The Super Jab"
July 11, 2017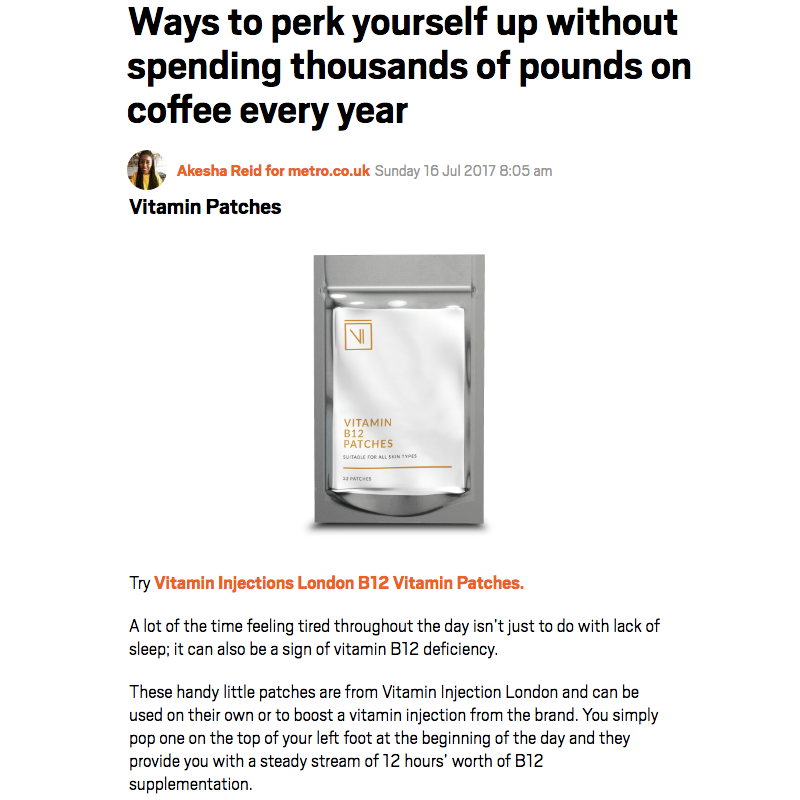 FEATURED IN METRO – Perk Yourself Up With B12 Vitamin Patches!
July 16, 2017
From the August 2017 edition:
"Many of us are unwittingly deficient in vitamins that our bodies need in order to function as effectively as possible. Vitamin Injections London ensures that your body is given the vitamins it needs with its B12, B complex and D3 skin patches, which deliver 90 per cent of vitamins directly into the bloodstream, so you can be sure that your health is being taken care of."
Shop our full range of Vitamin Skin Patches here.